Registration
There is a nominal fee for resident members to attend the Leadership & Advocacy Conference. Paying for travel to Washington, DC, lodging, and related expenses can be difficult for the average cash-strapped EM resident. Many residency programs and ACEP chapters have funding that may be available to residents interested in attending.
About the Conference
At the ACEP Leadership & Advocacy Conference, you will have the opportunity to learn advocacy skills, be exposed to the latest issues facing emergency medicine, and receive updates directly from members of Congress. Additionally, there will be a section focused solely on issues facing residents. You must be involved to help delineate these policy issues unique to residents. You will have the chance to walk across the mall and take an active part in forming healthcare policy. Bring your excitement to learn and your desire to advocate for the rights of patients, residents, and emergency medicine.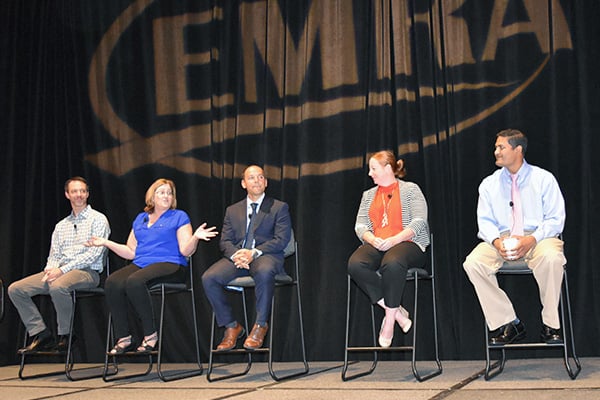 EMRA Spring Medical Student Forum
Medical students – you asked and we listened! EMRA now offers a Spring Medical Student Forum (in addition to the EMRA Fall Medical Student Forum held in conjunction with the ACEP Scientific Assembly). In 2019, the Forum will be held before the ACEP Leadership and Advocacy Conference. So consider staying to connect with EM leaders and learn how policy can shape your training and practice.
FREE to EMRA Medical Student Members! Only 200 spots available.
EMRA and ACEP Young Physician Section - Health Policy Primer
Grand Hyatt - Washington
1000 H St NW
Washington, DC
(202) 582-1234
Sunday, May 5
12:30p - 4p
EMRA / YPS Health Policy Primer
12:30p
Welcome
12:50p
Keynote: Turn Words Into Action
1:30p
Health Policy Hot Topics
2:15p

Lightning Presentation on Hot Topics
by Drop The Mic Advocacy Lecturers

3:00p
Disrupters in Emergency Medicine
3:50p
A Roadmap to Get Involved
4p
Closing Remarks
5p
Resident and Young Physician Reception
Real Stories on How Health Policy Impacts Our Patients
The future of Emergency Medicine is bright, as our residents engage in making their patients' lives better. Check out their health care advocacy stories below.
Published: January, 2016
Learn how to have a profound impact on your patients, your specialty, and the greater house of medicine by becoming an informed and active health policy advocate. EMRA's Emergency Medicine Advocacy Handbook, 4th edition, walks you through the main policy issues affecting EM in today's legislative and regulatory climate, and it offers simple ways to get involved at every level.
Available through Amazon or the ACEP Bookstore!
EMRA Member Price $17 // ACEP Member Price $25 // List Price $27
Download Now

pdf 4.74 MB
Read Online Now