The EMRA Health Policy Academy is a highly selective year-long academy that will train you to be a policy advocate in Emergency Medicine. It's designed to give up to 6 passionate residents like you the opportunity to impact policy within Emergency Medicine at a local and national level, and set you up for a lifetime of advocacy and national involvement.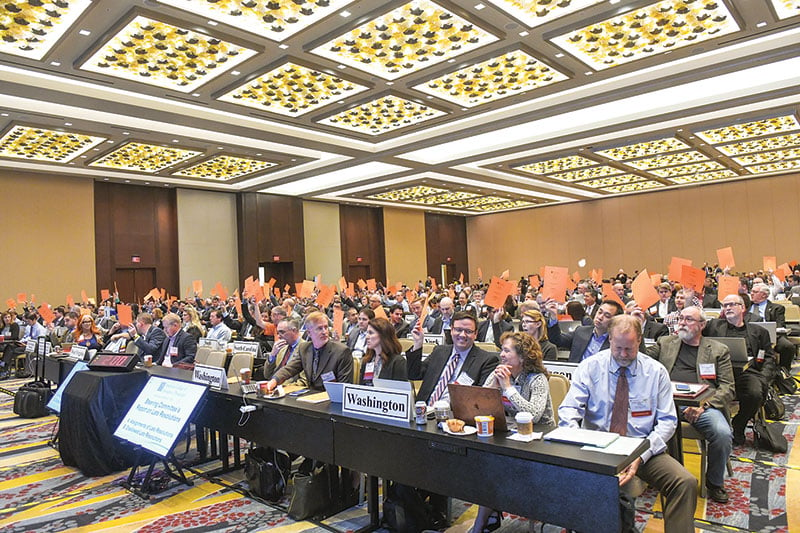 You'll start by writing resolutions for and helping run the policy portion of the EMRA meetings at CORD and ACEP. Then, you'll get training in resolution writing, parliamentary procedure, specific issues affecting Emergency Medicine and how to advocate for them. Later, you'll get to lobby on Capitol Hill with ACEP at the Leadership & Advocacy Conference (LAC) and attend unique leadership training and in-depth talks from policy leaders. Finally, you'll get the unprecedented opportunity to advocate at the ACEP Council, where Emergency Physicians from across the country debate and vote on ACEP policies that affect all of our patients. And in the process, you'll create a valuable network of advocates to learn from, starting with your co-fellows.
Program Requirements:
Monthly to bimonthly phone meetings, including a resolution review call prior to ACEP
Attendance at the following events at CORD19, March 31-April 1 in Seattle, WA:

EMRA Representative Council Reference Committee pre-conference meeting and in-person public hearing
EMRA Representative Council Meeting

Attendance at LAC19, May 5-8 in Washington, D.C.
Attendance at the following events at ACEP19, October 26 - 28 in Denver, CO:

EMRA Representative Council Reference Committee pre-conference meeting and in-person public hearing
EMRA Representative Council Meeting
EMRA Board policy review meeting at ACEP
ACEP Council, 2 days
Recent EMRA Council initiatives include:
Defending a broad definition of resident scholarly activity
Advocating for increased medical student participation within the council
Supporting paid family leave for emergency medicine physicians who become parents
Encouraging life cycle diversity within ACEP's Council
Encouraging state medical boards to treat mental health the same as physical health (only ask for mental health history and treatment when it affects your ability to provide medical care)
What benefits will you receive?
Unprecedented experience learning how to craft new policy from "the ground up"
Refine lifelong public speaking skills
Advocate on behalf of medical students and residents across the country
Establish professional contacts across Emergency Medicine
Connect with your local ACEP chapter for further development and opportunities
Receive funding to attend the highly coveted ACEP Council Meeting
Interact with thought leaders across the specialty
Who should apply?
Anyone interested in advocacy, national organization leadership, policy creation, and parliamentary procedure. No expertise needed, just a strong desire to learn. While attendance at CORD19 is expected, we know this is short notice so having to miss this meeting should not prevent you from applying.
Note: Medical Students who plan to be in residency in October of 2019 may apply, with appointment contingent upon matching. No PD form will be needed for current MS4's who are applying.
How do I apply?
Fill out the form below
Send us your CV
Have your PD sign this document