EMRA Resident SIMWars is an annual learning competition for emergency medicine residents during ACEP Scientific Assembly in the fall. Get involved!
We're looking for 7 teams to compete. There are so many teams that want to participate, we hold a lottery for this event.
The drawing will be held Friday, July 20th
All teams consist of four residents from the same program. We recommend one senior resident at a minimum.
Date, Time and Location: October 2; 9 am - 3 pm; San Diego Marriott Marquis Hotel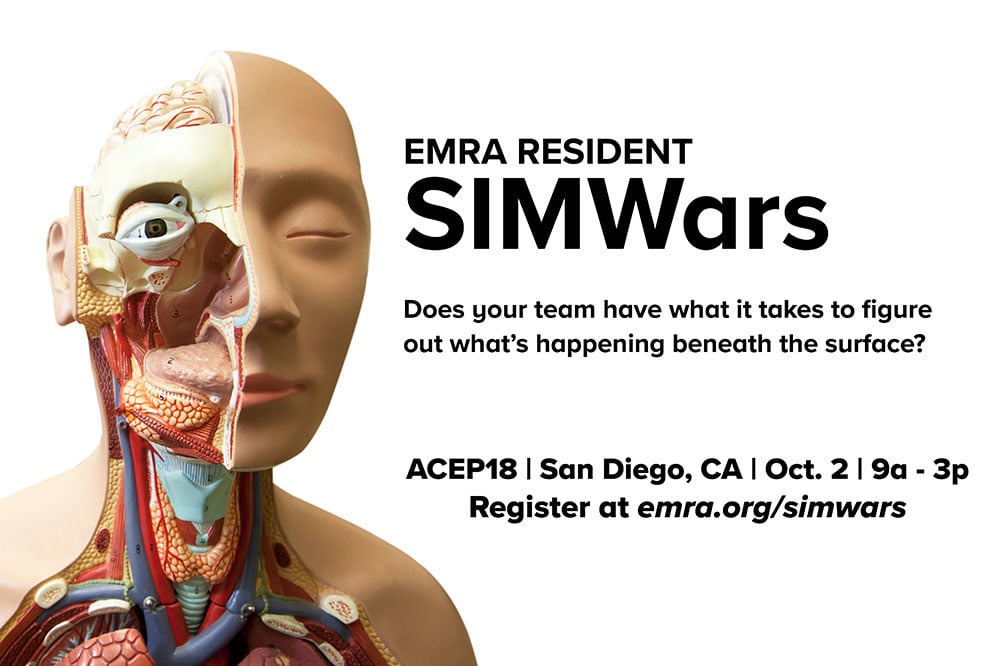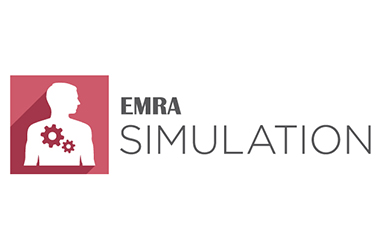 Simulation Committee
We are the bridge between textbook knowledge and real-world medicine. We are the forum that enables deliberate practice. We are time-keepers and evaluators for innovative medical education.
And also...we have fun doing it! Just keep simmin' just keep simmin'.
Learn More
Congratulations to SAEM SIMWars Champions
Michigan University
2017 EMRA Resident SIMWars Teams