EMRA Resident SIMWars is an annual learning competition for emergency medicine residents during ACEP Scientific Assembly in the fall. Get involved!
Monday, October 28, 2019 : 9am - 3pm
ACEP19 - Denver, CO
Register You Team Today!
Deadline to apply is July 15.
Congratulations to 2018 EMRA SIMWars Champions
Albert Einstein-Jacobi/Montefiore - Code Panda
2018 Competitors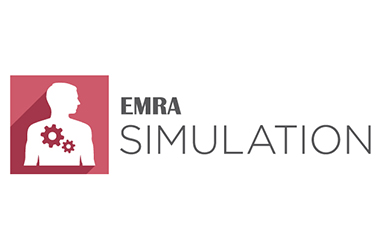 Simulation Committee
We are the bridge between textbook knowledge and real-world medicine. We are the forum that enables deliberate practice. We are time-keepers and evaluators for innovative medical education.
And also...we have fun doing it! Just keep simmin' just keep simmin'.
Learn More