The EMRA Representative Council is comprised of members representing their co-residents who discuss issues relating to EM residency training and adopt policies affecting their professional development, practice, patients or speciality.
The Representative Council is led by two Council Officers. They preside over Council meetings, organize Council activities, serve as the ex-officio chairs of all Representative Council Committees, and represent the membership to the Board of Directors.
April 1, 2019 - Spring EMRA Representative Council Meeting at CORD19 in Seattle, WA
Summary of Spring 2019 Resolutions:
Comments are due by March 30th. There is no limit to how many times you can comment. So log on, comment early, and comment often!
S'19 -1 : Development and implementation of a compensation committee to further promote a diverse applicant pool for positions on the EMRA Board of Directors
Creates a body within EMRA that would recommend a stipend to offset expenses on the EMRA Board of Directors.
The Compensation Committee would be made up of a variety of EMRA members and their recommendations would have to be approved annually by the Board of Directors.
S'19 - 2 : Corporate-Sponsored EM Residency Programs
Supports objective, third-party research on the potential impact, if any, of corporate developed EM residencies on employment and training outcomes as deemed relevant and feasible by stakeholders.
S'19 - 3 : Eligibility for EMRA Fellow and Alumni Membership
Changes EMRA Bylaws so that all alumni and fellow members must concurrently maintain ACEP membership to remain alumni/fellow members of EMRA.
Further, the resolution changes the criteria by which one would qualify to be an EMRA Alumni Member.
S'19 - 4 : EMRA Annual Dues Payments
Removes July 1st as the fixed date for EMRA dues invoicing.
This will allow for more equitable periods of membership and billing.
S'19 - 5 : EMRA Restated Certificate of Formation
Updates EMRA's Articles of Incorporation so that the text is up-to-date with current statute and the details of EMRA's governance.
S'19 - 6 : Texas Business Organization Code
Updates the language of EMRA Bylaws to reflect the names of current statutes
Spring Resolutions Need Your Feedback
EMRA Representative Council Spring Resolutions are available for your review and comments until March 30, 2019.
You must be an EMRA member to comment on resolutions.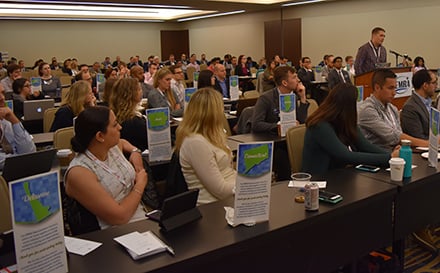 Spring Deadlines:
45 Days prior to Representative Council Meeting
Resolution Submission Deadline: February 15, 2019
Bylaws Resolution Submission Deadline: February 15, 2019
30 Days Prior to Representative Council Meeting
Vote Cut-Off Deadline: March 2, 2019
Conference Committee Volunteer Deadline: March 2, 2019
10 Days Prior to the Representative Council Meeting
Late Resolution Deadline: March 22, 2019
Fall - October, 2019
Fall Deadlines:
45 Days prior to Representative Council Meeting
Resolution Submission Deadline: TBD
Bylaws Resolution Submission Deadline: TBD
Election Candidate Deadline: TBD
30 Days Prior to Representative Council Meeting
Vote Cut-Off Deadline: TBD
Conference Committee Volunteer Deadline: TBD
10 Days Prior to the Representative Council Meeting
Late Resolution Deadline: TBD